REAL-PTT agent management platform is the platform use for managing extend ofcompetence enterprise, which including add company, query company, bill management, bill log, transaction record, query user, query user IP, modify password, order list, statistical information and like that function. Agent administrator can through distributive account and password to register port and start login by operator then management the enterprise and order.

Agent platform function as below,
l Bill
l Bill Log
Ø
Login page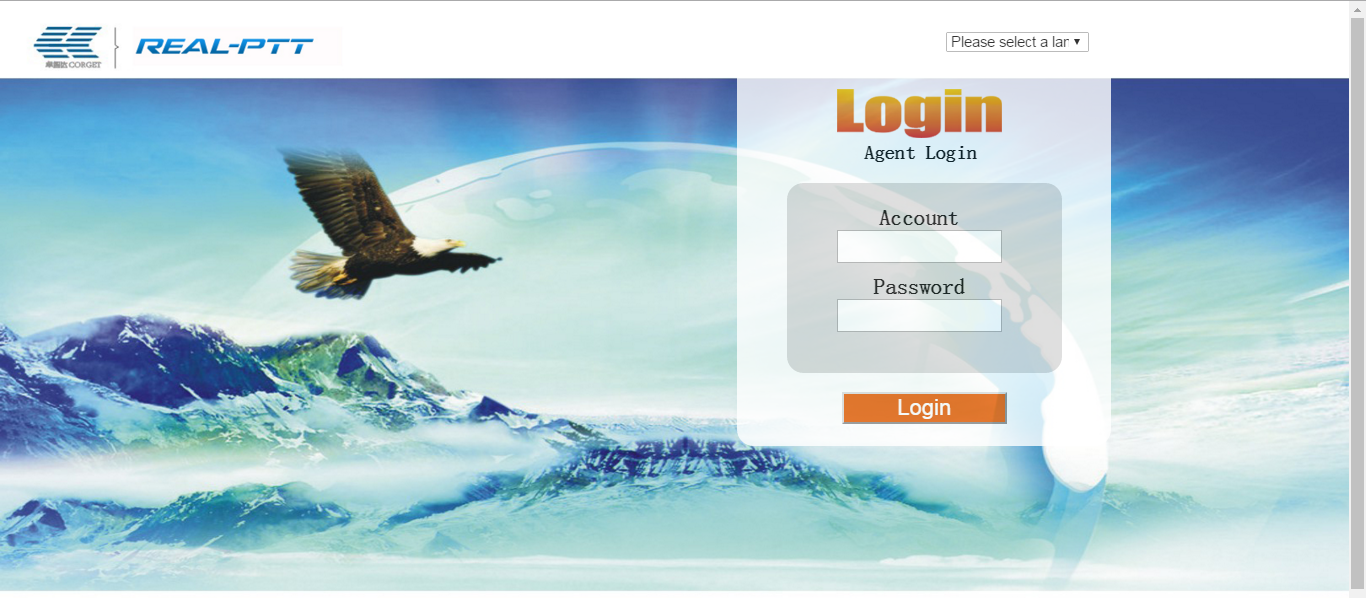 Ø
Agent website:
http://www.realptt.com/ptt/proxy/
Ø
View user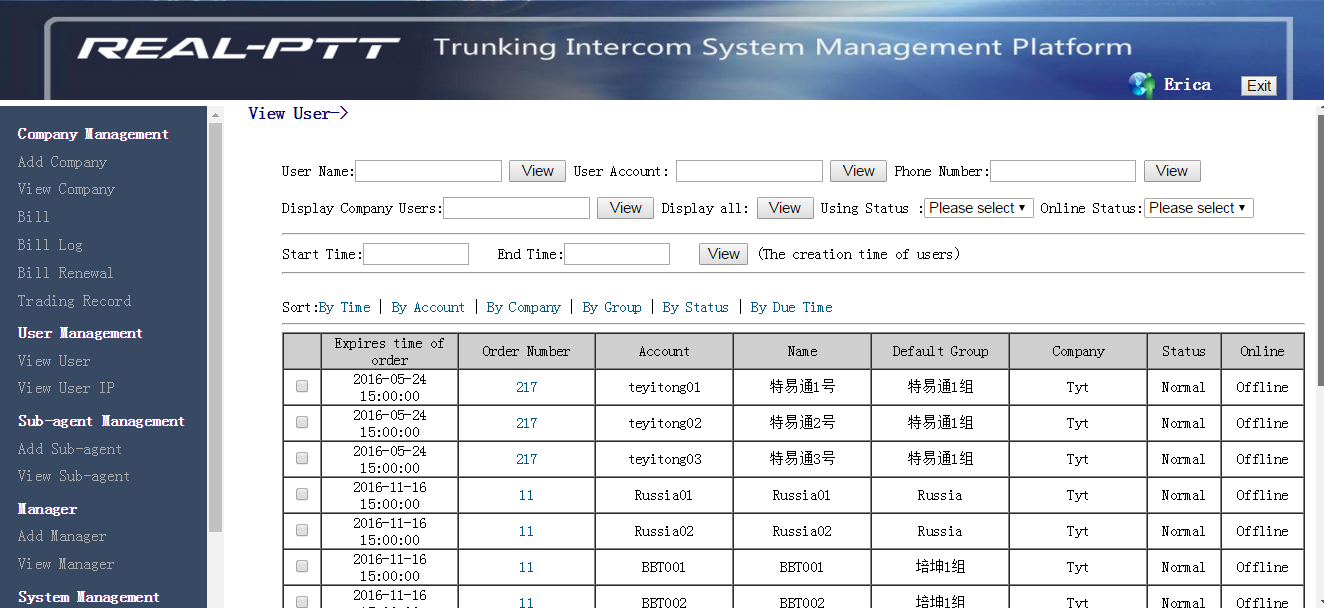 Ø
Order list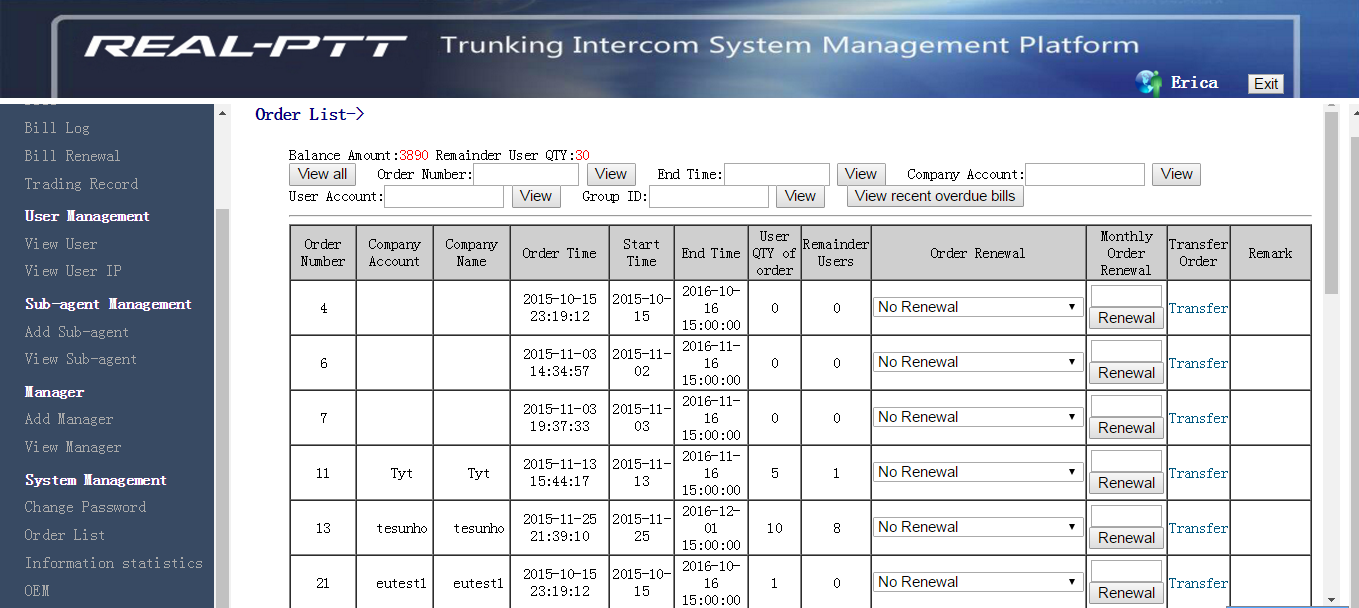 Ø
We can OEM your domain, just only need you to apply for a domain as your system domain, the pic as below

Ø
We can OEM the company and agent platform login page, you can change any picture if you need, like your logo, your company picture etc, and now our login page as the below picture,

Ø
The homepage picture also can OEM your logo, and when you changed this picture then you can change the left side color too, now our company homepage and left side is using ourselves.

Ø
When you finished all steps, then the company platform and agent platform login website will be show as below,

Pls contact us directly if you are interested in know more details info or test our system, call us now!!!!